Unique view of 3 western islands from Tenerife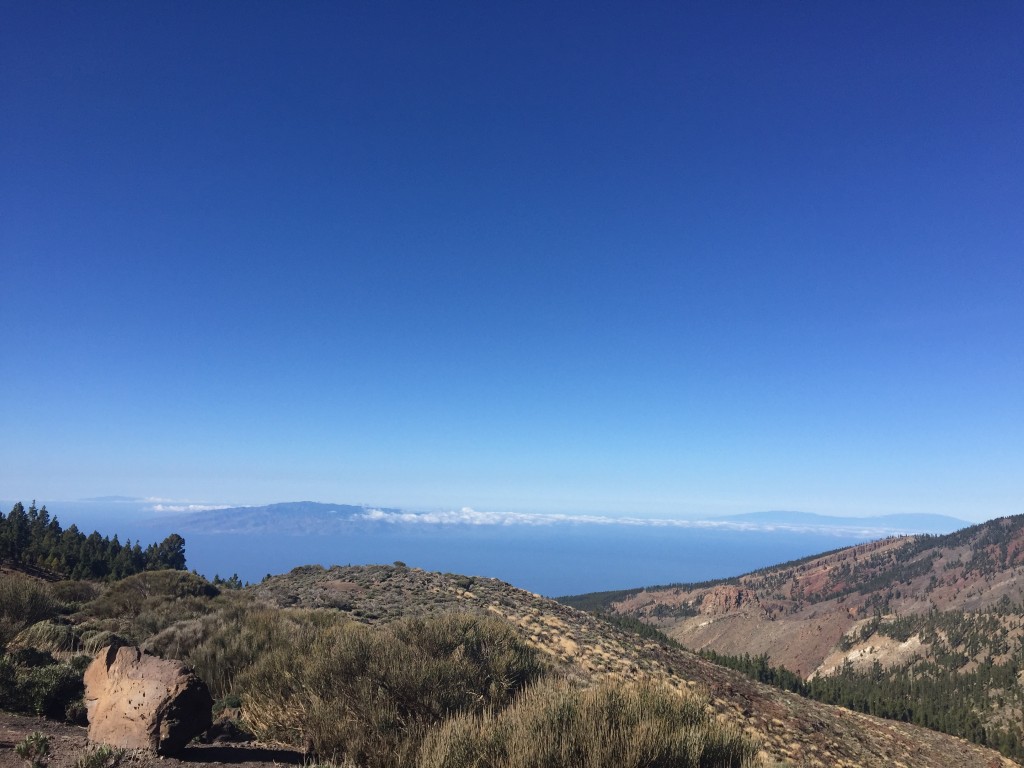 On the right hand side you can see El Hierro Island – the most western island of Canary archipelago.
Neighbouring La Gomera Island is in the centre of the picture.
And on the left there's La Palma Island.
This is quite rare view and you should be very lucky to see all the western islands at one from Tenerife.