Fat Pine – biggest pine tree in Tenerife
If you going by rent car or motorbike to the Teide National Park from the South of Tenerife, don't miss the Fat Pine (Pino Gordo – in Spanish). This is the biggest 800 years old and 45 meters high pine tree in Tenerife.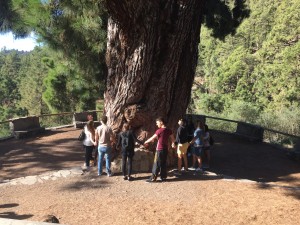 99,9% of people doing tour to Teide simply pass by and even don't realise the attraction is easily accessible within 70 meters walk right from the road.
To find the Fat Pine just take 1st possible parking on the right hand side after you will pass Vilaflor village, which is the highest village in Spain located on altitude of 1500 meters over the sea level (the village details here: http://www.vilaflordechasna.es ). There'll be also small road sign "Pino Gordo", just walk down from the parking and you will see the tree. By the Fat Pine you often can find a Polish man, who's living in Tenerife and doing very beautiful art crafts from the stones and minerals. So, there you can buy from him really original souvenirs much cheaper and really authentic than in big shops with souvenirs.
Here you have a map, with pointed Fat Pine.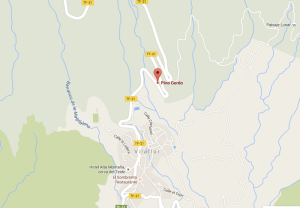 Enjoy your stay in Tenerife and discover attractions exploring our beautiful island. You wouldn't miss any attractions taking guided private tour with Tenerife Host.